Students Scientific Communications Session 2015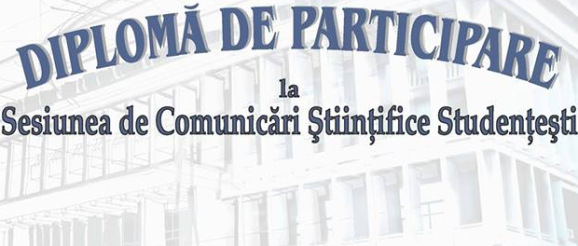 This year, on 15-16 May 2015 will be held Students Scientific Communications Session for students of Bachelor and Master programs.
It is a good exercise, especially for students in their last year. But it is recommended to students in the early years, especially if they have a practical project that they want to be presented and validated. Students interested to participate should prepare a paper about 3-10 pages which will then present in the session. For registration they have to go to a university professor who will coordinate the work. To achieve enrollment the coordinator teacher need the Title of the topic , Authors name (students), Year and Group of study and faculty the students belong to. Then will be formed several sections (committees) who will schedule the papers on May 15 or May 16, they will announce the program, etc. Good luck to the participants!
IMPORTANT: Registrations for sections organized by the Department of Telecommunications can be made until Monday, May 4 !!!